The X series combines a range of highly popular pharmacy drawer systems that are used through-out Europe. Designed specically for the storage of medicines within pharmacies and healthcare facilities the robost structure efficiently provides high density medicine storage with a minimal use of floor space.
High quality design and materials used, the robost design significantly increases the lifetime of the drawers far exceeding the lifetime of timber drawer systems and inferior products.
Angled drawers enable FIFO prinicple of drug storage
Mesh drawer bottoms prevent collection of dust and increase visiblity of medicine packs from below
Clear Labelling
Drawers fully extended increasing storage capacity
Cladding packs available in a wide range of finishes
PRODUCTS
HX Pharmacy Drawer System
Full height high density medicine storage drawers.
LX Pharmacy Drawer System
Angle drawers to increase visibility of medicines and enable FIFO principle.
VX Pharmacy Drawer System
'V' shaped drawers increasing medicine visibility and enable FIFO principle
BX Pharmacy Bench Drawer System
Flexible bench drawer units with wide choice of sizes and accessories.
FEATURES

Divider System

Double Depth Drawer

Drawer Front

Extended Drawer

Drawer with Clear Sides

Mesh Bottom

Drawer Front Labelling Kit

Pullout Step

Anti-static Rollers

Rear Tiew Bar for Stability

Wall Fixing

Floor Fixing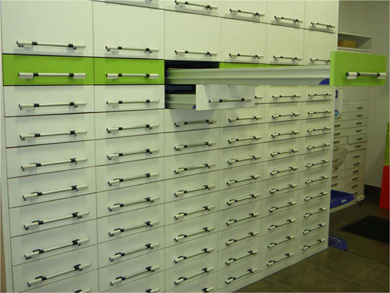 HX Pharmacy Drawer System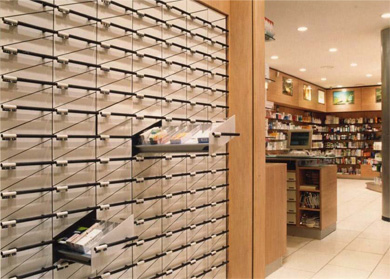 LX Pharmacy Drawer System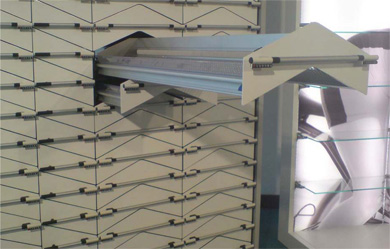 VX Pharmacy Drawer System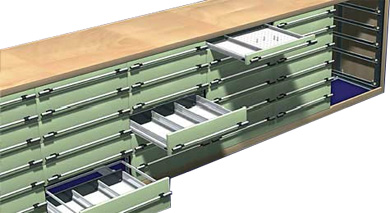 BX Bench Drawers